Fresh from my recent visit back to Lebanon, I dropped by
Monocle
's new
store
in Zurich today only to discover that the brand's love affair with the country shows no sign of waning. Monocle's second fragrance (with Comme Des Garçons),
Laurel
, was inspired by the country. According to their
website
:
We wanted our second fragrance to capture the same smell and sensation enjoyed while staying with friends in Batroun, Lebanon. While many wonderful smells drifted through their ancient garden, it was the distinctive scent of laurel that punctuated an early spring weekend in the eastern Mediterranean. It's warm, inviting and at times a little sharp - just like the country itself.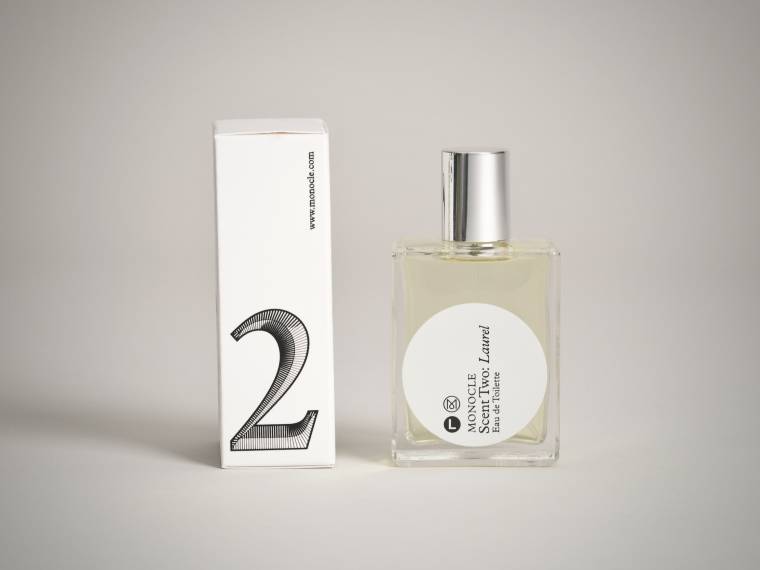 Another account, featured at the shop and on Barneys'
website
, tells a slightly different story:
Inspired by a trip to the Bekaa Valley, it's a fresh, clean scent that has warm laurel notes. Developed by the same team that launched our Hinoki scent, it will remind regular visitors to Lebanon of the country's hand-made laurel soaps and fragrant gardens in Byblos.
The second volume of Monocle Live, titled "
From Stockholm To Rio Via Beirut
," also features Beirut via
Zeid And The Wings
' "
General Suleiman
," for which Zeid Hamdan was arrested for the defamation of Lebanon's President, General Michel Suleiman.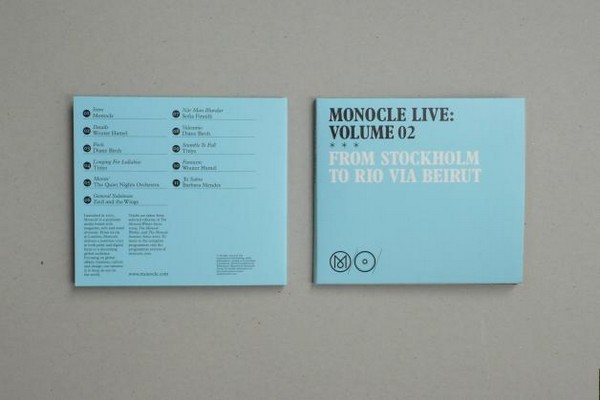 Monocle also featured
Beirut
as one of its
25 Resort Cities
, saying:
Beirut has always stood its ground as a kind of playground for Arabs and Europeans in search of oriental frisson. With a return to political stability new hotels such as the Four Seasons and Le Gray have opened their doors and high power fashion names like Hermes and Louis Vuitton are now gracing the new Souks. Beirut is back on the tourist map (though no one knows for how long). Add to the mix, legendary hospitality, a famed party scene and layers of history, and you have a city with a unique patina that visitors and locals cannot seem to get enough of.
And finally, their first book ever,
The Monocle Guide to Better Living, features Beirut as one of "10 Cities To Call Home"
. The preface reads:
On paper it shouldn't really work. But, despite everything, the allure of the Lebanese capital remains thanks to its cosmopolitan buzz, dazzling Mediterranean setting and the irrepressibly positive spirit of the locals.
It concludes with "Why it works":
Locals are well travelled and at ease in English and French.
The Lebanese take pride in their service industry. Opening a bank account, printing a brochure or producing a prototype furniture piece can all be done in record time.
The city offers a buzzing cultural scene with year-round music festivals, film premieres, art shows and book fairs that put other Middle Eastern cities to shame.
Ski slopes and beaches are less than an hour's drive away.
The airport is 15 minutes' drive from downtown Beirut, with Paris and Dubai fewer than five hours away.